After my what i wore post, let's move on to food in Taipei! I really think Taipei is one of the most underrated foodie destination in Asia. I super enjoyed all my meals there! Here are some of the highlights:
Mala Hotpot
Ximending Branch
It's an eat-all-you-can hot pot place with assorted drinks, desserts and haagen-dazs and movenpick ice cream. I especially loved the movenpick ice cream!
Angus beef ; My plate for hot pot
Beer ; Assorted softdrinks
Dessert station; Haagen Dazs; Movenpick;
Drinks station
I don't normally eat it here in Manila but when in Taipei be sure to eat street foods at night markets.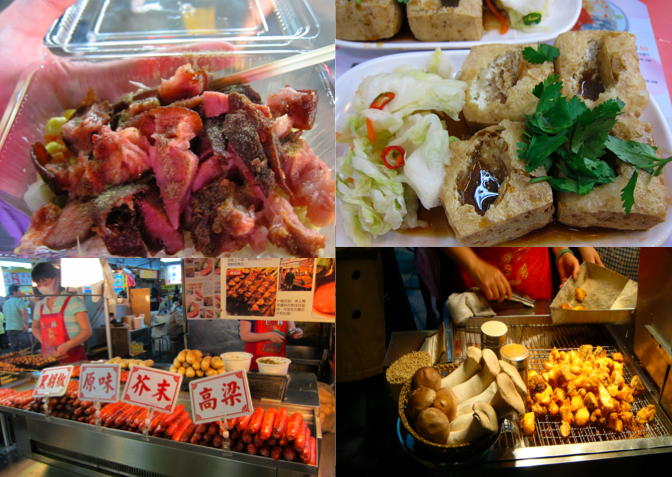 Pork knuckle salad; Stinky tofu; Fried mushrooms;
Taiwanese sausage
wrapper w/ ice cream, shaved peanuts and coriander
Egg w/ raddish cake; Hot soy milk & Milk tea; Chinese cruller (you tiao)
Agnes B Cafe
Breeze Center Mall
Coffee w/ juliete ; Coffee w/ croque monsieur
A nice sushi place in ximending area. Affordable and yummy sushi!
Smith and Hsu
the scones w/ clotted cream and lemon curd are the best!
Unlimited cabbage salad; Tonkatsu set; Black sesame seeds w/ sauce; Green tea ice cream
my only advice is to choose the fatty pork! It will be so worth it!
Don't you want to hop on the next plane to Taipei? :)