Ever heard of the dark comedy, tongue-in-cheek fashion film Kiss Kiss Bang Bang? This cute sounding movie is also what Nicole Go Cedenio's cafe is called. Located at the Stronghand firing range in E. Rodriguez Manila, the name is just fitting. When you hear it, you know right away that a creative mind is behind it, only at 25 years old.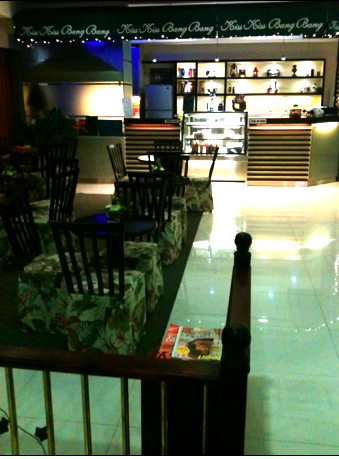 (photo by Bliss Mabini)
Kiss Kiss Bang Bang Café
B/L La Defense Bldg. 1660 E. Rodriguez Sr. Ave. QC (near Cubao)
721-7174
Kiss Kiss Bang Bang Coffee Shop primarily caters to the clients of
Stronghand Shooting Range
. Without the frills, it is all about the coffee. Steering clear of that typical Americanized coffee shop vibe and taking a more simplistic and elegant approach with the place. Unlike other brands, Nikki says that KKBB does not merely sell the "experience" nor merchandise cups but what's in it. The quality of the coffee that is robust and meaty. The espresso that goes down smooth, and the lattes, sweet and velvety.
Amidst the success of the cafe since its launching, young busybee Nikki never fails to be fashionably chic. Let's get to know how she managed transitioning from being a student to a very young business woman. Style-wise.

"When I started the business, I used to man the counter myself in order to really understand the flow, make firsthand observations and receive feedback from customers.

Being at the front of the house, I had to look slightly more decent, hence I started coming in to work with a bit of make-up on and revamped my post-student closet."

On choosing work outfits:

" I always make sure to come in looking presentable because you never know when you'll be facing a customer.

Since black seems to be some kind of unspoken rule when it comes to uniform in the F&B industry, I had to find a way to wearing all black without looking like some crewmember backstage or as though I'm heading out to a gala.

"
A major source of fashion inspiration comes from her travels. Initially growing up in the US, having been able to study in Shanghai and living for quite sometime now in the Philippines, she slowly developed a connection with Asian countries. Having been able to travel in Mongolia, Nepal, India, Vietnam, Laos and these heavy cultured countries, her style now can be summed up into
Oriental Fusion.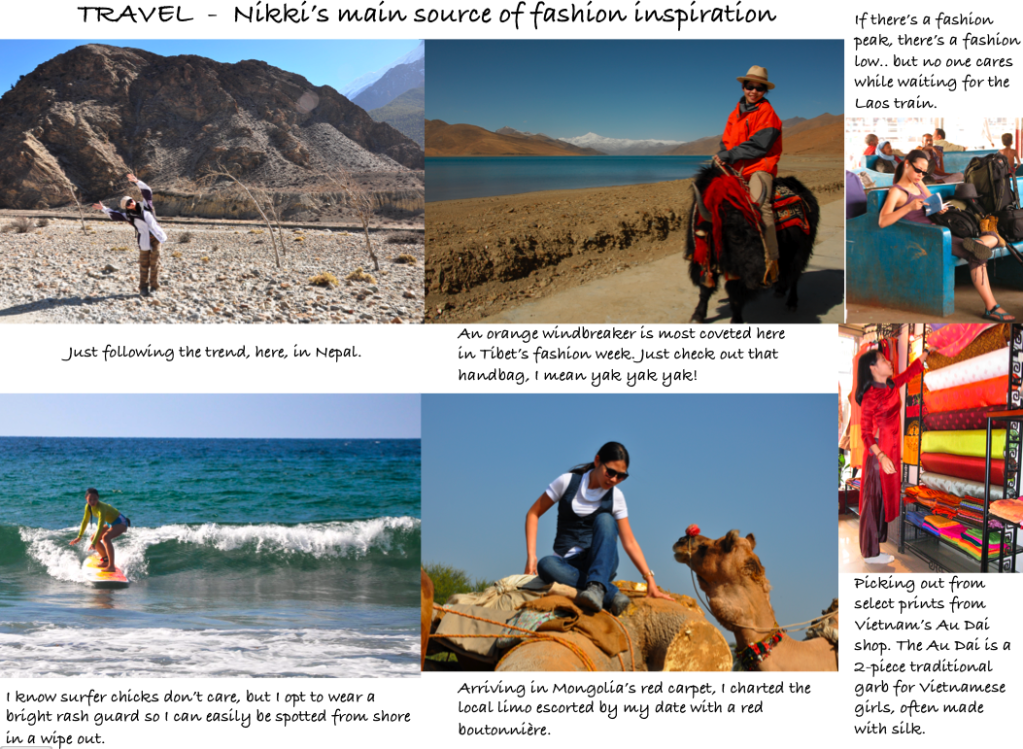 A peek at Nikki's Baubles: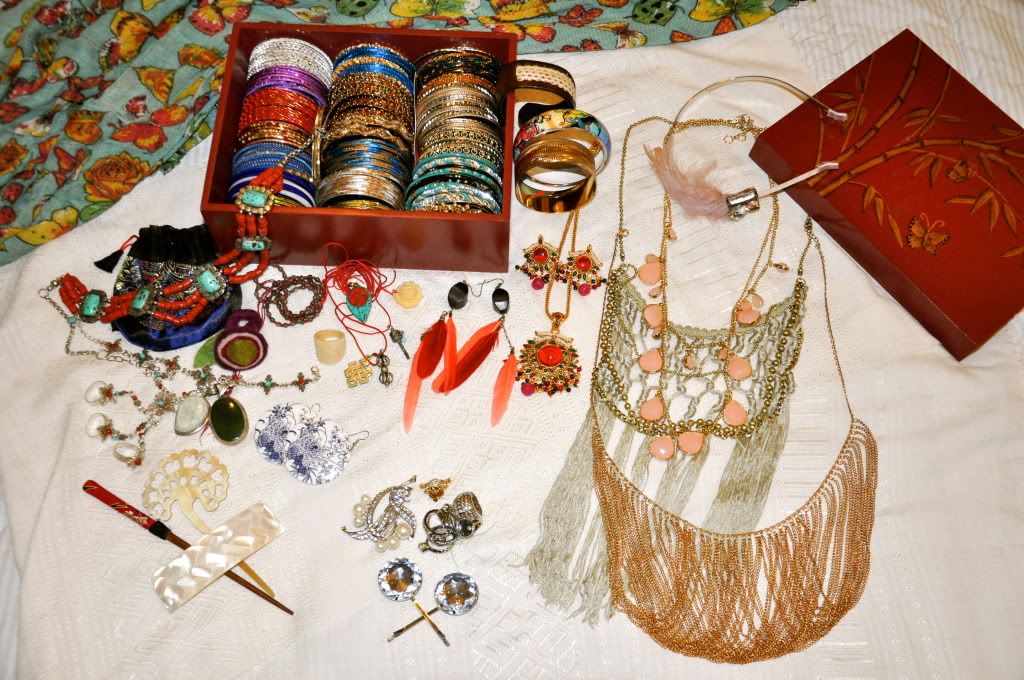 Oriental Fusion Inspired Baubles: Gazellions of stacked bangles fro India and Cambodia, hair chopsticks from Shanghai, Fringe Necklaces, other knick knacks from travels and of course... Jean & Rosz. (Check out the gold bib fringe necklace)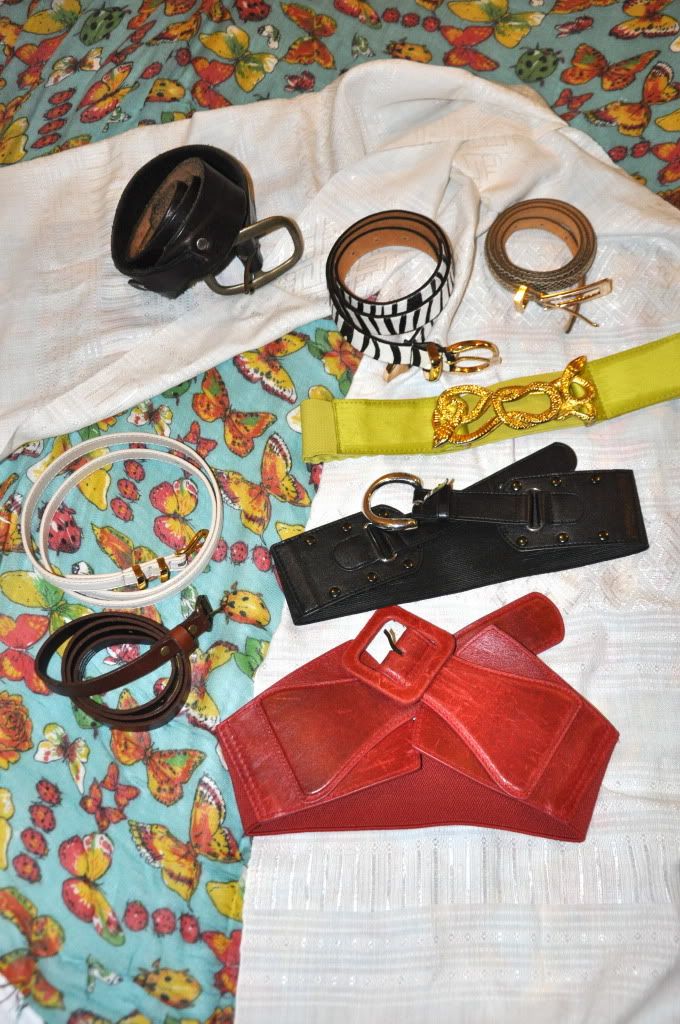 Her favorite accessory: belts belts belts.
"Gives your old, oversized, drabby blouse some style and shape, ready to be worn over a camisole."
Tips for Jean & Rosz readers: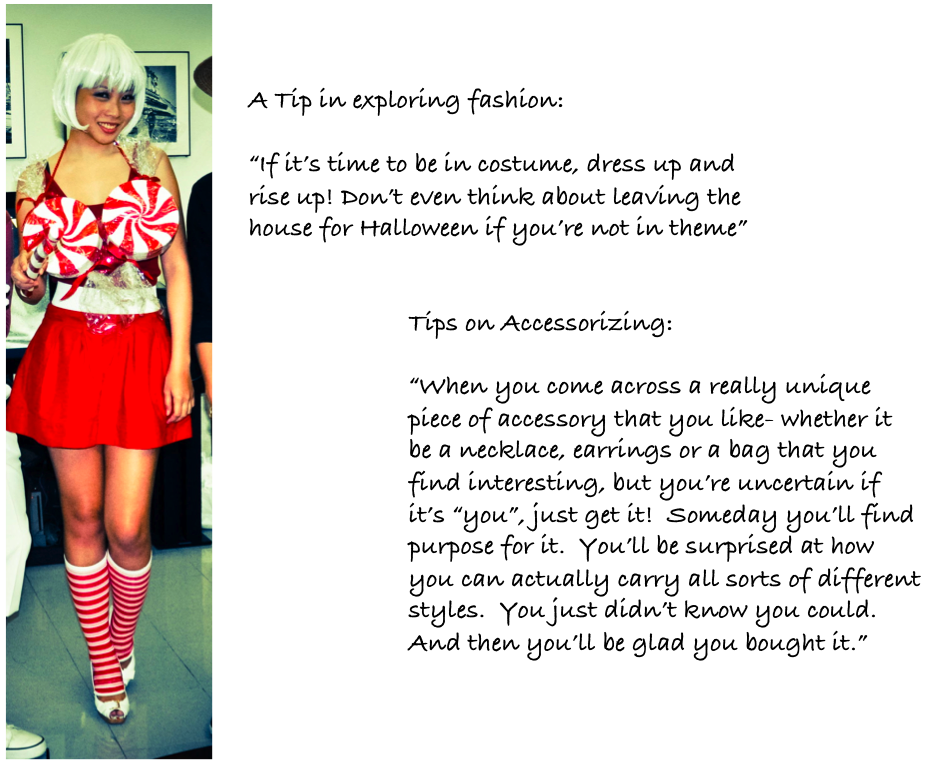 Thanks Nikki for inspiring our readers. Indeed, fashion and business are just inevitably together. Truly, Nikki has her own unique take on fashion. ORIENTAL FUSION, that is and we are loving it.
-ROSZ