In order to keep up with youth, I regularly follow Patricia Prieto's
Paradigma Blog
. Somehow every time I read her posts, I get a glimpse of the real local trend in the Philippines that appeal to the teens and early twenties. I was glad she agreed to having us feature her baubles. Clearly, Patricia is slowly becoming an online icon. Her EDGY CASUAL style does not go overboard... and her play on accessories? Fantastic!
Patricia is currently a full time fashion design and marketing student at SOFA (School of Fashion and the Arts), a fashion blogger and model. Living in pretty much, a fashion world, we asked her why fashion is so important.

"I believe fashion is important because it's a form of self-expression. I express myself in form of the arts like drawing, painting, dancing and fashion. The only thing is, fashion is pretty much connected to everyday living, so it's something I go on with like it or not. I love fashion it's truly something I won't ever get tired of."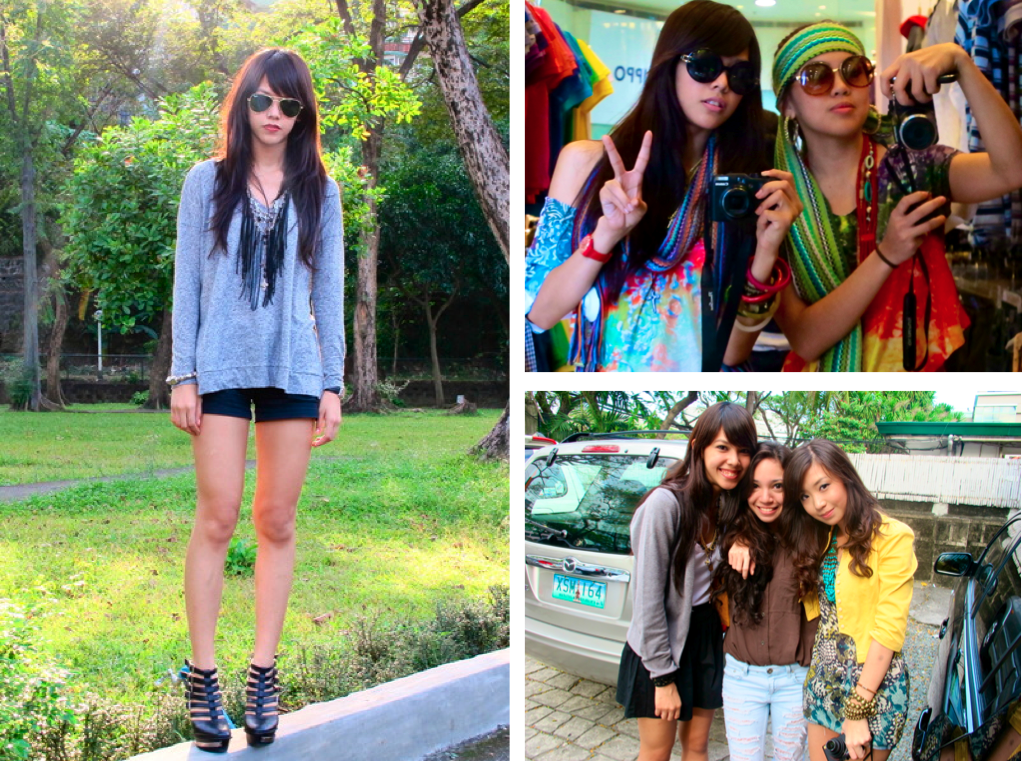 Her typical day?

"A typical day for me is going to school, taking blog photos and just driving from place to place. It sounds boring but if you study in SoFA and are surrounded by the people there school isn't an ordinary school, it's fun!! It's like being in one big family, which I love the most."
Patricia and friends on a typical day
A sneak peek at her baubles:
Accessory staples:
"Rosary necklaces, connector rings and headbands are my staples. You can never go wrong with them, trust me. I always get accessories from Forever 21, H&M, +Ruckus, Extreme Finds and those stalls along streets whenever I travel. I always find the most interesting accessories there."
I am so diggin' the fringe necklace and we love your sunnies too!
I love how she has OFF spray as a must-have to keep her legs safe when wearing shorts and skirts. She has countless lippies too! 2 sticks of Burt's Bees Lip Balm, gloss, NARS, MAC Limited Edition. A cute printed coin purse and LV wallet. All in her mailman's bag!
Favorite vintage scored from her mom: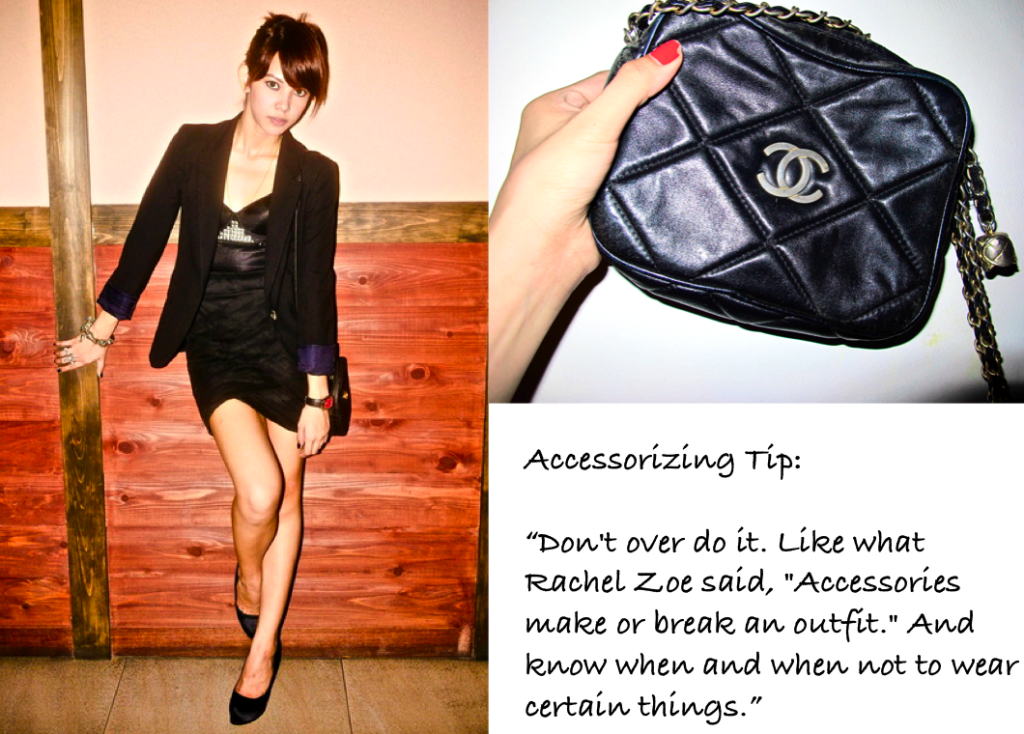 It is with these burst of colors and creative play of mix and match that makes Patricia's EDGY CASUAL style a continuous hit.
Thanks Patricia for another inspiring day for our readers.
To follow Patricia's adventures... click
HERE
-ROSZ