During my recent trip to Shanghai with Rosz we were able to visit Godiva cafe. We were thinking of a place to hang out after dinner and a cup of hot chocolate sounds like a great idea since it was freezing cold!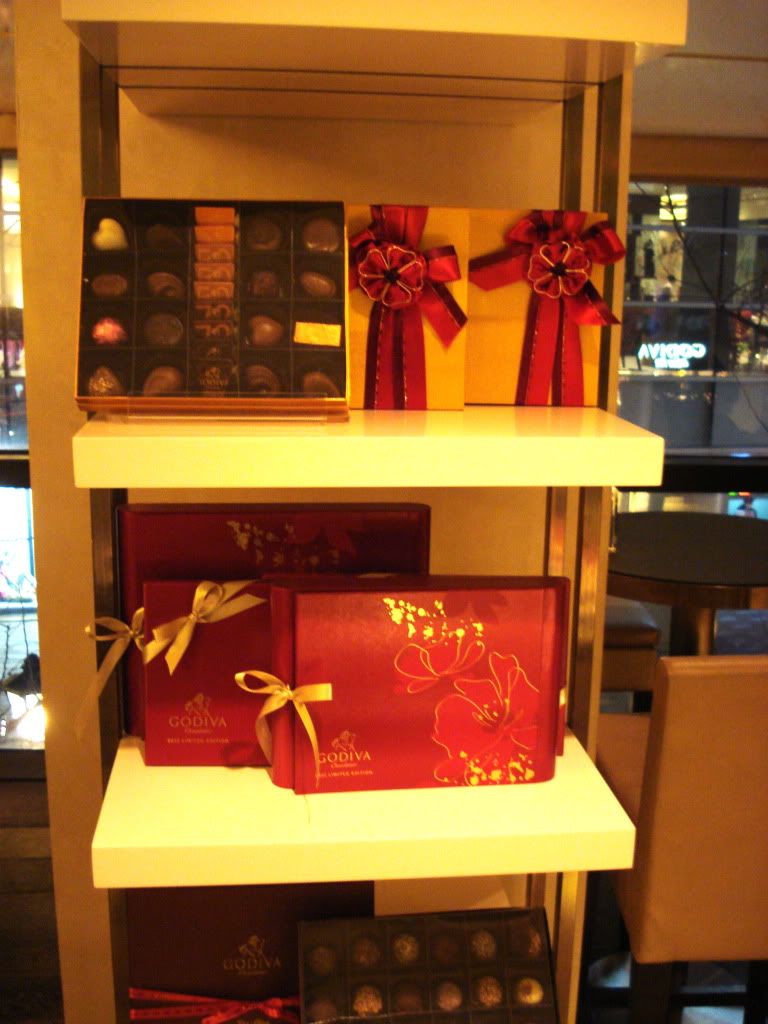 Aside from their chocolate truffles and chocolate bars, they also offer cakes and specialty drinks at the cafe on the 2nd floor.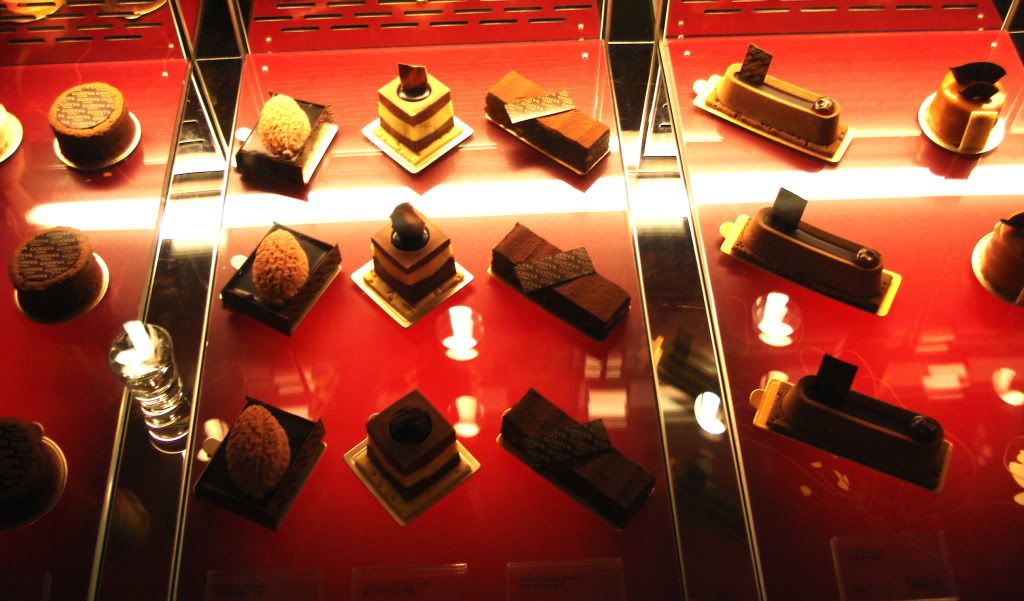 truffles and cakes at the cafe
Super yummy! Imagine moist chocolate cake with rich ganache coating and topped with rich and velvety chocolate mousse.
rich and creamy, perfect with the cold weather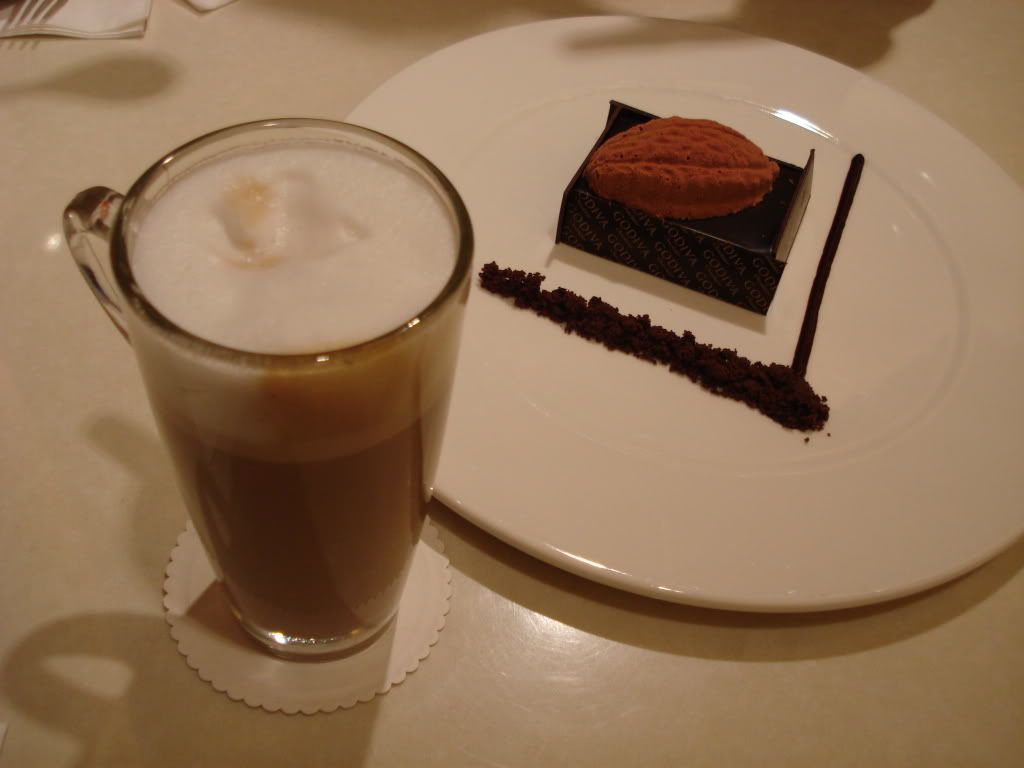 the right balance of chocolate and coffee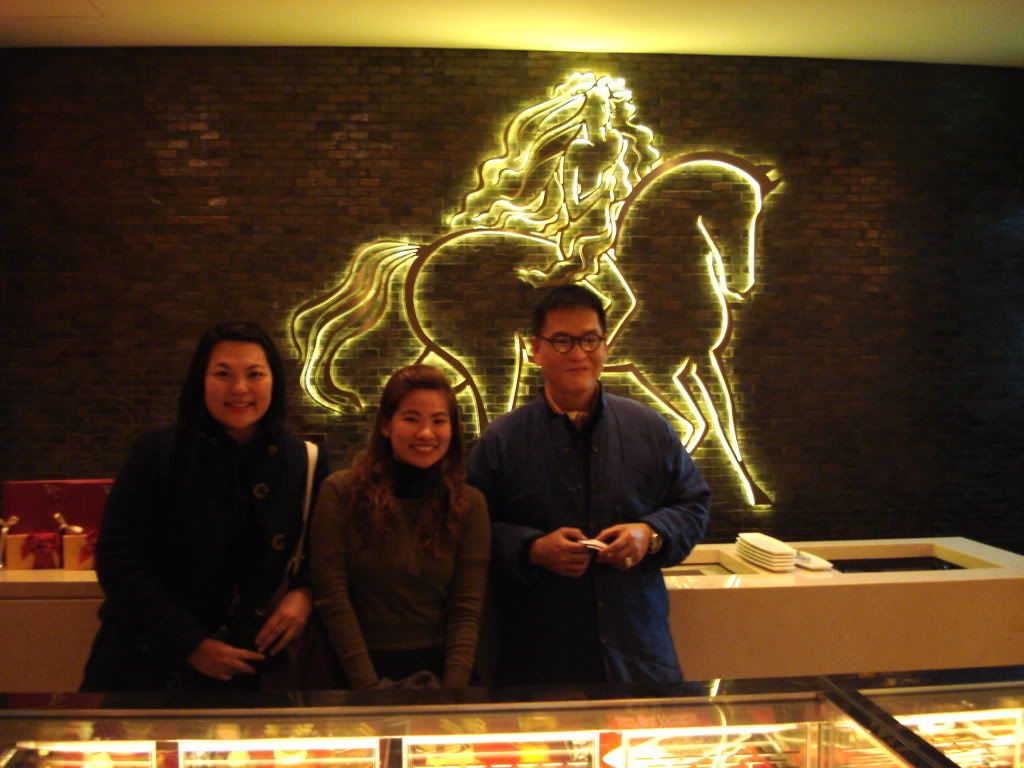 We were also able to meet Mr. L. Franco, the cafe godiva consultant, who's also from the Philippines! He heard us talking in filipino while looking at the cake counter and introduced himself. He told us that he was the one who formulated the cakes and drinks at the cafe. He was so proud of their different chocolate cocktails too. Can't wait to try them on my next visit! Or maybe i don't need to go to Shanghai anymore because we kept on telling him to open the 2nd godiva cafe here in manila! Who knows? hihi
Godiva Cafe
Xintiandi
Shanghai, China
-Jean