Happy Wednesday! My
WGSN
(an expensive trend analysis subscription) benefactor, generously shared the latest global accessory trend report and guess what's in? Anatomical Prosthetics?
Some may find this interesting, some think its avante garde, but I find this just too weird for me. They say that this trend is slowly becoming popular in Japan. And I am not surprised. Even the dear GAGA has gotten into it.
In the other day's Grammy 2011 awards, upon entering as en EGG, yes a sci-fi egg, which puzzled the many, i find it humorously hilarious that on top of this, LADY GAGA actually wore prosthetic mini horns and pointed shoulders. Check these out: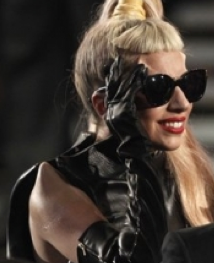 Imagine the amount of effort exerted to be able come up with these absurd looks. We've seen the worst from her in this giant horn, so I am not shocked.
Even this prosthetic accessorized Barbie, got her inspiration from the GAGA. How funny.
I find this post utterly weird. But we want to be your trend spotters so I kind of felt obligated to give this news to you.
Nevertheless, here's a funny conversation i found from yahoo, while researching about this blog post :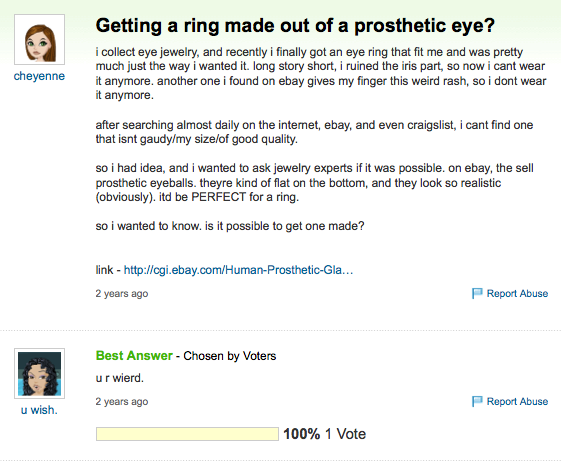 Upon the post of this thread, 2 years ago, the Lady wasn't GAGA yet, but Cheyenne WAS already. I personally wouldn't want a prosthetic eyeball as a ring. I am very happy with how i was made, no more extra body parts needed. With my size, I know I have too much already.
Today is a funny day and i am laughing hard. LOL it is.
What do you think?
-ROSZ
(photo credits: the trend hunter)