Every year over the past 12 years, my husband (my bf then) and I celebrated valentine's in cute dinner places. Last year, we went to Cocina de Tita Moning. An artsy ancestral home/museum in Manila.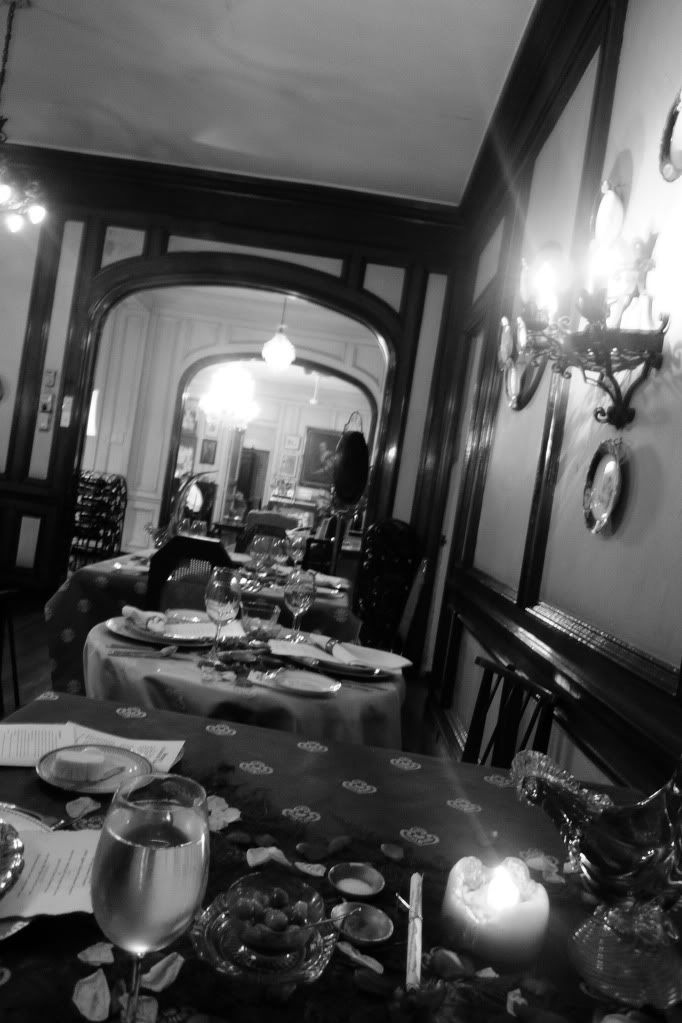 VDay 2010
This year, we decided to stay in, have some bubble and just watch 500 Days of Summer (of course it was my choice of movie). Our laid back Valentine's was the perfect night cap form the past stressful weeks. My husband sends flowers just once a year and I don't know why he picked valentine's as the schedule where flowers are sold in exorbitant amount. (Despite this, i still get excited, receiving them haha)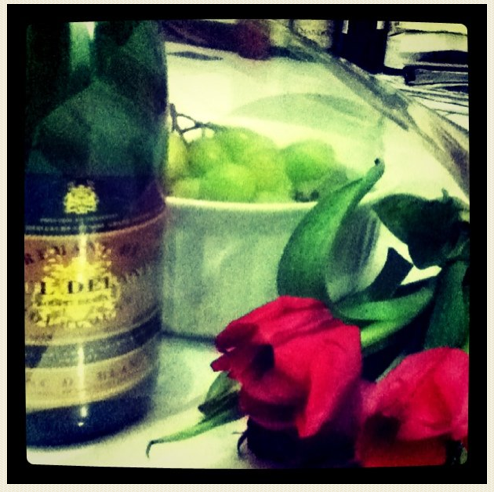 VDay 2011
Valentine's was far from over. We were surprised to find out that our cameo appearance in
Johnoy Danao's
music video came out yesterday too!
Johnoy
used to be an indie artist (man, he's damn good) and is slowly penetrating the mainstream airwaves. The first time I saw him perform was when he played in Route in Katipunan a few years ago. I told myself, this guy would sing in
my wedding
. And so he did grace our guests with beautiful renditions of cool love songs from U2 (my favorite band of all time), DMB, John Legend and more.
His first single Dapithapon is now an underground hit. Now, with his latest single "Ikaw at Ako", we are happy to be part of it. Check out the video and find US. haha.
Wow, this song's really intense. Modern pinoy love song at its finest. Every word in the song equates LURVE. Perfect for the Lurve month. This guy always leaves me in awe.
Let me end this post with Johnoy's rendition of Run from Snow Patrol. His version made me love the song even more. A snippet of his performance from Mo Twister's Podcast. Gotta love his voice.
Get
Johnoy's
album in selected record bars. You won't believe it but you can order from his manager, and who knows, Johnoy, himself, might deliver it to you. Text +639289336047. A serenade would be a great bonus.
It was indeed a smack down love day for me. Hope yours was too!
-Rosz