Every so often we get messages from people who are able to spot other people wearing
Jean & Rosz
accessories. It warms our hearts to see other bloggers wear them too. I love how they include the pieces in their sartorial takes. Get fashion cues from:
Kate: Print on Print
Explore wearing print on print before summer. Print on print is not so bad if executed with taste.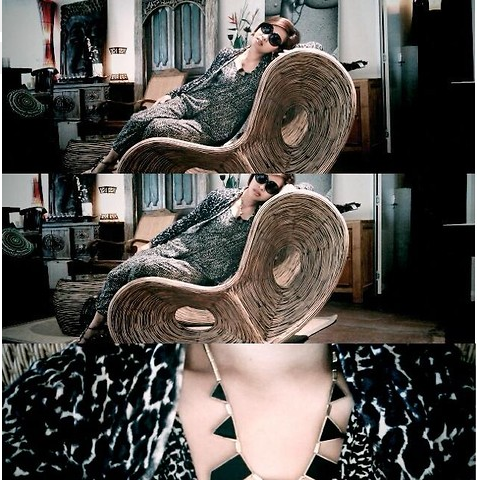 batik jumpsuit, leopard print cardigan, sunburst necklace
Kate: Boho
Confidence is key in piling up accessories. Gone are the matchy matchy days. The more the merrier.
piled up accessories
Kate has started a blog about a fashionable Australia-based housewife. Visit
www.kikayk8.blogspot.com
and follow her adventures.
Cremarin: Breezy Blouse Stylebreak from
chictopia
Jean & Rosz sunburt on breezy top
Transform a boring top from simple to day chic in a snap with the right mix of accessories. Go to school and immediately attend a dinner date without having to change.
Cremarin loves to share her looks from chictopia and has also started a blog called
http://loverusty.blogspot.com
Follow these girls and get fresh new take on fashion.
We give credit to Nicole Richie for her Harlow necklace design.
The Sunburst Necklace worn by these girls is just Php480 from
Jean & Rosz.
Kate's leaf necklace is just Php250
Have a lovely Monday ladies!
-ROSZ